Bringing The Man Behind the Music to the Front
Composing Tere Sang Yaara (100+ million views on Youtube), and writing lyrics for the soundtrack of Jism2, a huge Bollywood hit, are but a few among the many accomplishments of Arko's career. Most recently, his hit song, "Reeva," has broken into the Billboard Dance Club 50, the first product of any Indian artist in history to do so.
And yet, when we met Arko, we found ourselves working with a humble man whose passion for music consumes his soul.
One of the first things he said to us was, "Music gives me strength, and allows me to be vulnerable at the same time."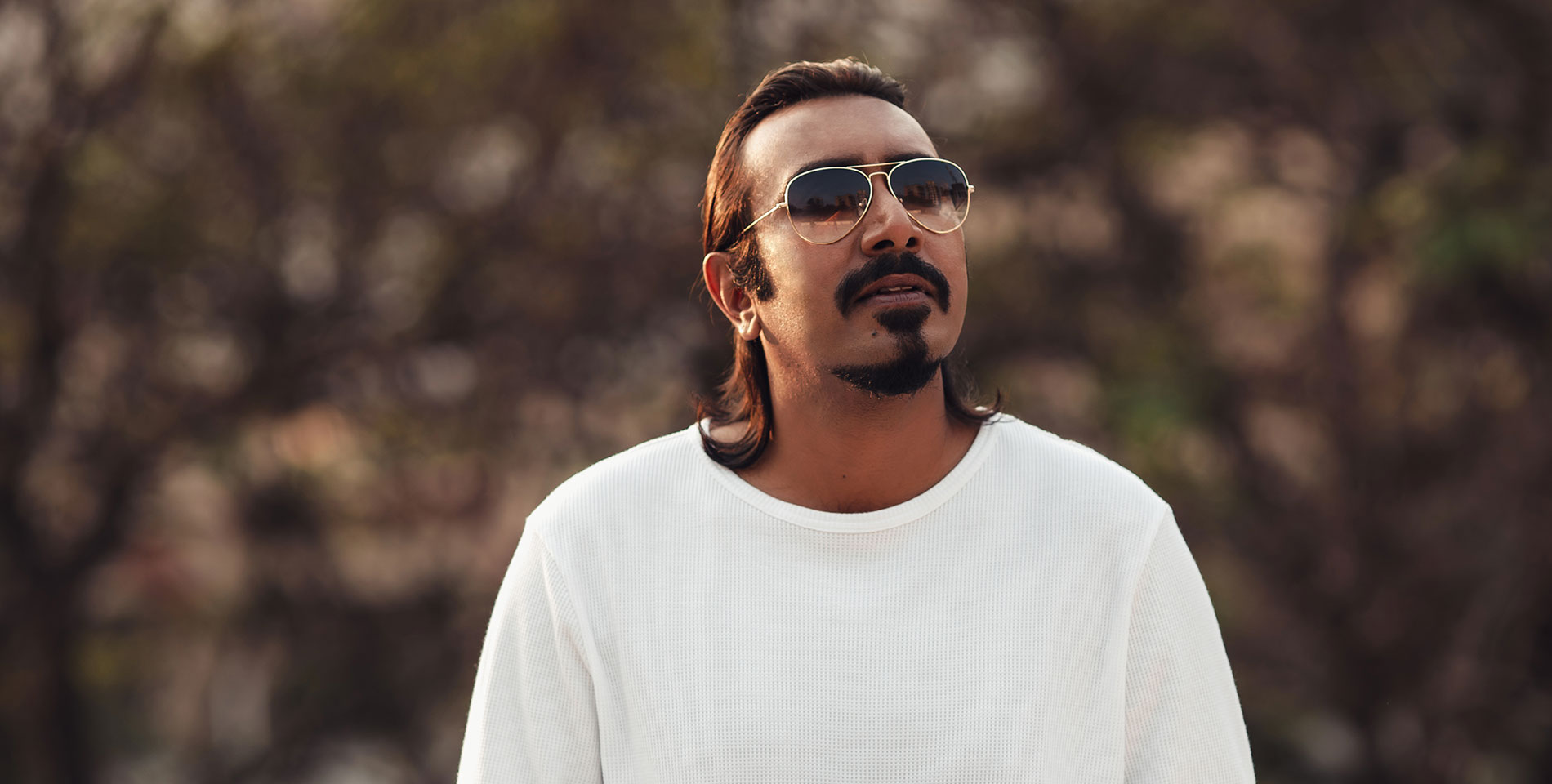 A Visually Bohemian Rhapsody
Our concept for the photoshoot fit Arko perfectly: bohemian.
Carefree, yet artistic.
Hailing from West Bengal, India, the cultural influence in his demeanor, music, and vibe is the definition of bohemian.
To visualize the concept more concretely, we used a moodboard. Taking different examples from Hollywood and Bollywood that suited his style, we created a perfect blend of influence from the West and India.
Sea and Skyline Shoot
With the calm early morning light on Juhu beach, we captured the calm and liberating elements in Arko's personality. Then, when the harsh daylight of Mumbai hit the shoot, we moved to the terrace parking of Arko's apartment building. The industrial shade and natural light combined for a perfect mix of civilized yet artistic madness; the wind's whimsical hair-blowing didn't hurt, either!
Musical Motion
Although a bit shy at first (he's a composer, not a model!), Arko eventually found his groove. We kept him talking, and through conversation, his bohemian spirit came to life through his posture. Exactly what we needed, and you can't fake it.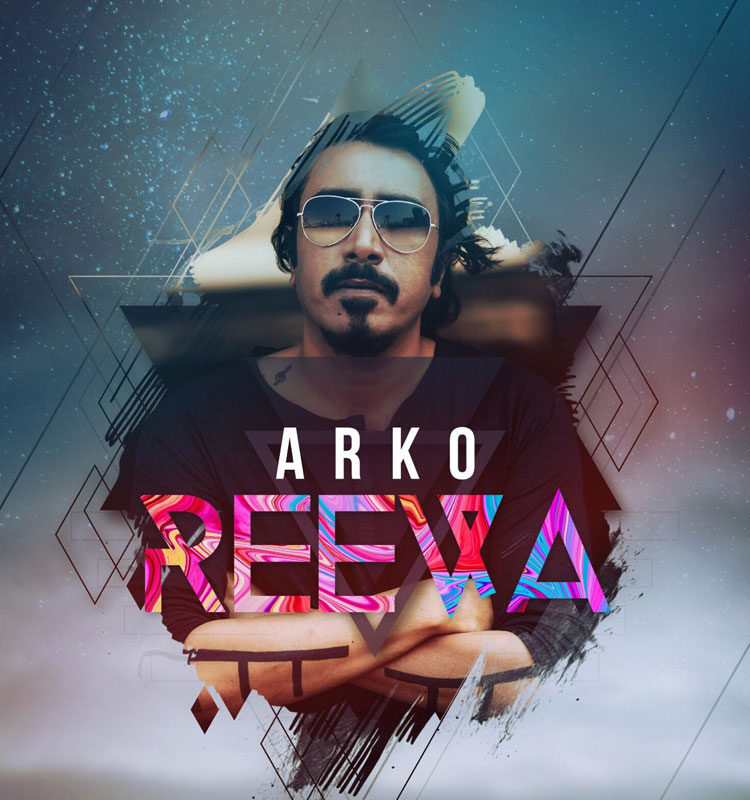 The Launch of a Titan
"Reeva" was Arko's first venture from Bollywood to Hollywood. For such an ambitious task, we needed an artwork that could go toe to toe with the top graphic artists in the world. But we knew, after having met and fell in love with Arko, that if we could distill his bohemian spirit into one graphic, it would soar above the competition.
The picture above does more justice than any words could. The rune-like design, along with the neon-cascade colors of the font perfectly reflect the atmosphere of a club where his song, Reeva, quickly outperformed the likes of Bruno Mars and other top artists. The background, a starry sky, imprinted by a dark, triangular frame, with an ink-like smoke wisp behind Arko. His pose is confident, and his outfit simple.
Bringing bohemia to the club.
What can you bring to the club? Or the stage? Maybe the writing world? What's your gift? Tell us!.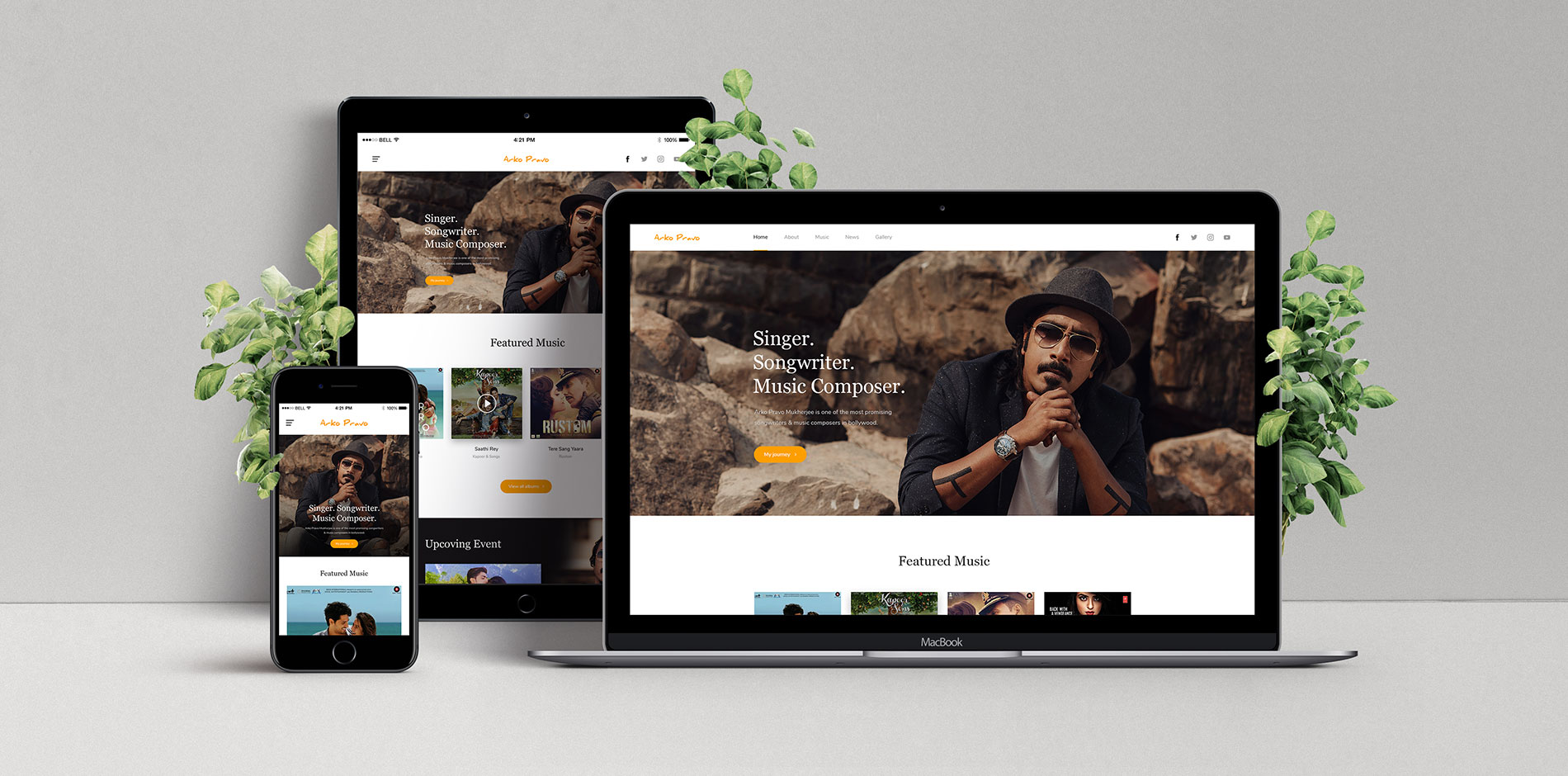 An Artistic Website
For our artist clients, we design the website around their art. No unnecessary fluff that would only annoy or bore a visitor. With that in mind, we only show Arko's music and some brief snippets into his passionate mind.
Want us to give you an image makeover like this? Or, if you're new, create an image for you?
Let us help you get others to wear, read, and live your brand,
whatever it is. The world needs your gift.
Contact us